Questions. Questions. Questions.
The rapid shift to working from home due to COVID-19 has created so many uncertainties that it's tough to find the right answers.
Our experts look at some of the biggest issues affecting UK businesses. They reveal the common questions asked by O2 business customers. And offer you practical immediate and longer-term considerations you can apply to your business.
Inside, we've focused on four areas that matter most to UK businesses:
The digital workplace – "How can we move on from remote collaboration to a fully digital workplace?"
Collaboration – "Now we've set up people to work remotely, did we miss anything?"
Security – "Have we left ourselves open to cyber attacks?"
Connectivity – "Should we all just make the shift to mobile connectivity?"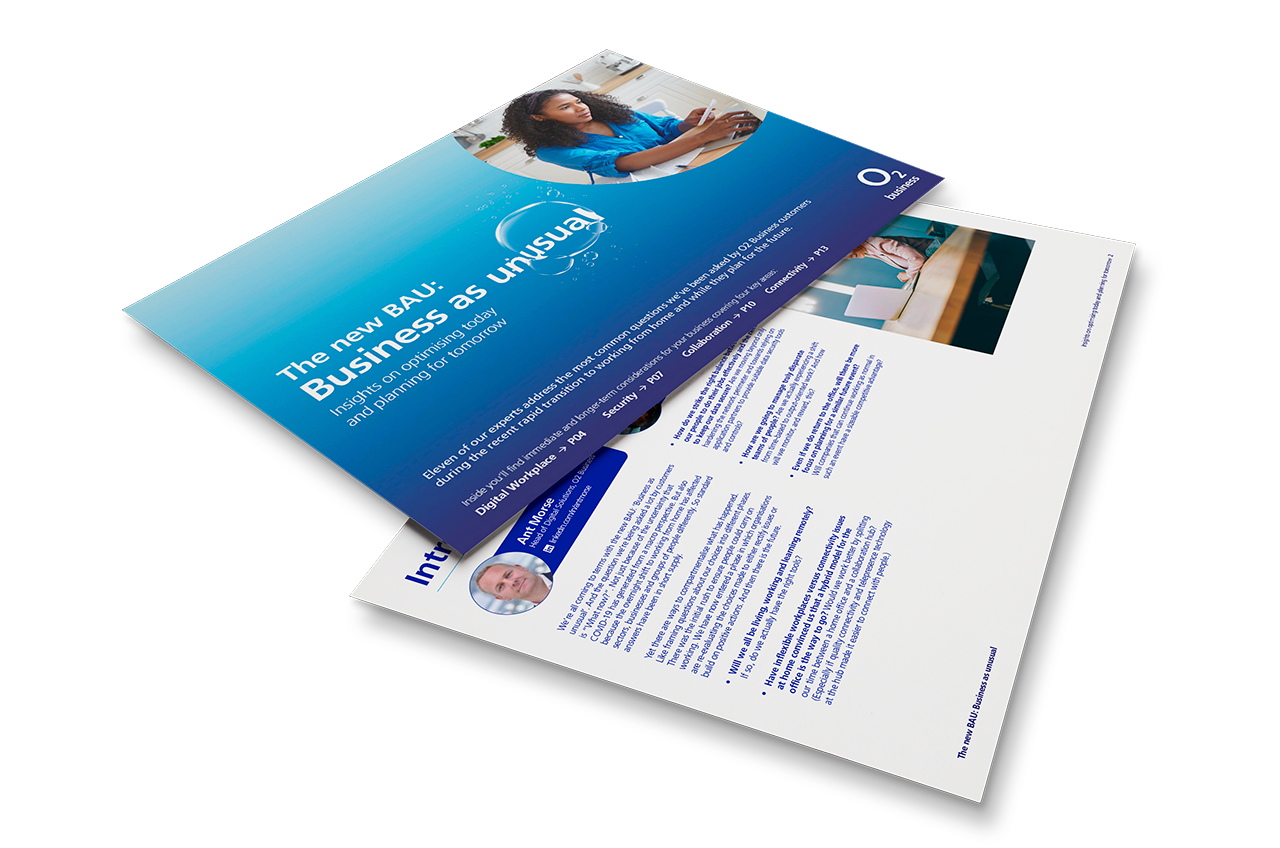 Enter your details to read more
Privacy policy
After submitting this form, we'll contact you to discuss your requirements. Your details will also be added to our business marketing database and you may be contacted by email or phone about O2 services. You can opt-out of receiving communications at any time by visiting our
Preference Centre
. Our
Privacy Policy
.