There's plenty of hype about SD-WAN. But is it right for your business? Is there anything you need to consider before taking the plunge? What should you ask any SD-WAN provider before you sign up?
Our whitepaper will answer these questions. It offers insights on the state of play in the UK. What you need to think about before you change your network. And a checklist of killer questions to ask any SD-WAN Service Provider. So they focus on you, not the hype.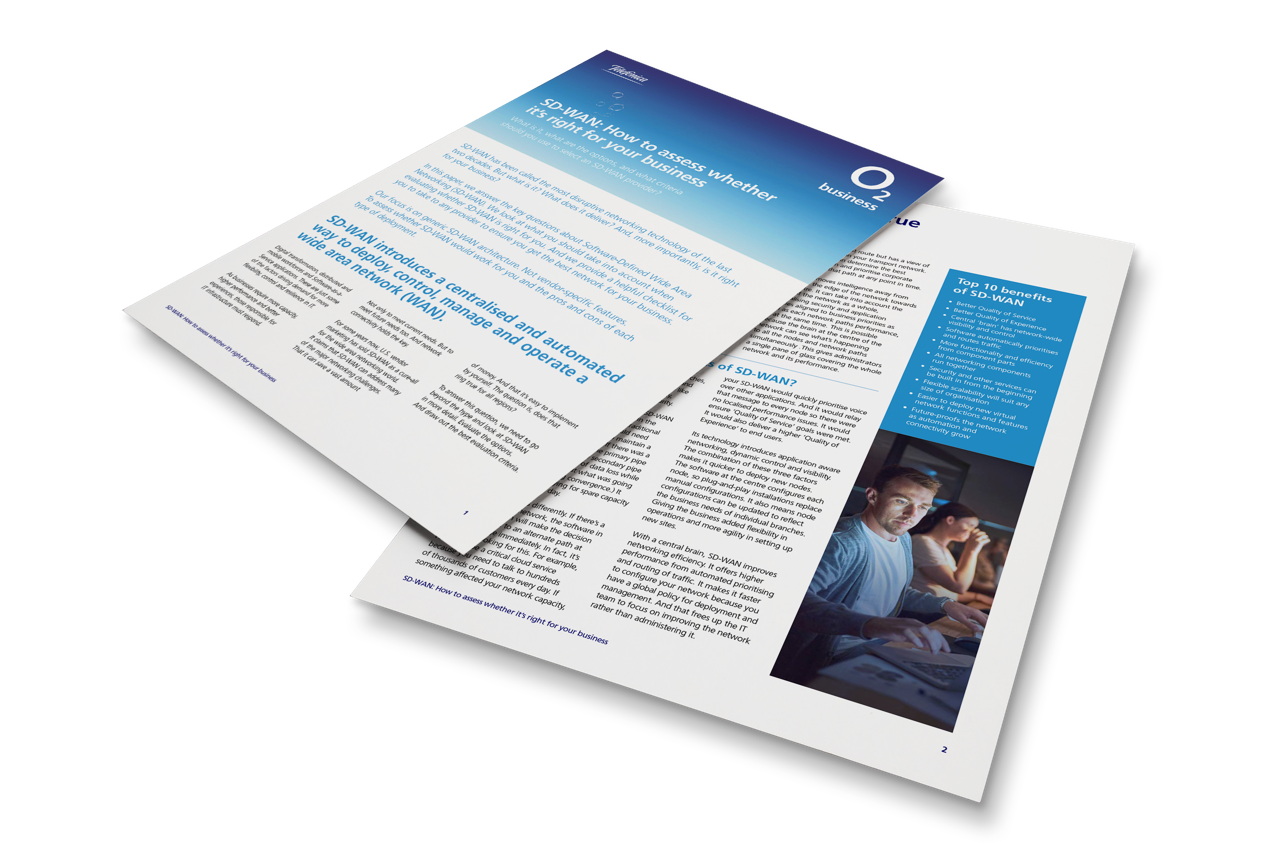 You can also book a
Discovery Session
and find out about how SD-WAN could benefit your business. Or call us on
0800 955 5590
.
Fill in your details to read it now.
Privacy policy
After submitting this form, your details will be added to our business marketing database and you may be contacted by email or phone about O2 services. You can opt out of receiving communications at any time by visiting our
Preference Centre
. Our
Privacy Policy
.