We get people

like to be treated like stars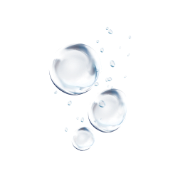 No red carpets here. It's all about blue.
Finished up at work? It's time to step out like the star you are with extraordinary experiences and invite-only moments – just for you and your team.
Feel the electric atmosphere of Priority
Get fast-track access to a gig. Get the chance to meet your sporting heroes. Enjoy days out with the family or a meal out with friends. It's all there waiting, you just need the app.
Nice to be appreciated
People are at the heart of any organisation's success. That's why we want to thank you for choosing us. Priority gives you exclusive opportunities to feel like a star. Plus, we give you great deals on your personal phones, tablets and accessories with O2 Open. It's all for you, at no extra cost.
How to do it?
Easy-peasy
Launch the Priority app. Browse. Click. Enjoy. Get instant access to a huge collection of invite-only experiences and perks. Ready and waiting for you.
Share the star treatment
It's time to share the love with these invite-only experiences and perks – just for you and your team.
Why O2?
Customer service
You're at the heart of everything we do.
Business experts, 24/7 customer care from our UK based call centre and Gurus in-store.
Security
When it comes to security, we're just as serious as you are.
We were the first telecoms operator to be CAS(T) Certified for both Mobile and Fixed communications.
Coverage
The connectivity you need on our award winning network.
Best Network Performance at the Mobile News Awards 2019.
Best Network Coverage in the uSwitch Mobile Awards 2018 & 2019.
Read more
Roaming
Going abroad? Just think of it as business as usual.
Roam in 48 European countries, with no extra charges.
Read more
Inclusive Calls and texts to the EU.
Find out more
Sustainability
We're committed to running our business responsibly.
Save your old phone from landfill. We'll buy it and either refurbish or recycle it responsibly.
Find out more
Join us and the NSPCC to make the internet a safer place for kids.
Read more
Priority: Active O2 customers only. 16+. Internet access & registration required. Offers subject to eligibility criteria and availability. Terms apply, see the Priority App or o2.co.uk/terms.
O2 Open: 15% discount on monthly Airtime Plan for tariff with less than 3GB of data or 25% discount on monthly Airtime Plan for tariff with 3GB or more of data. O2 Open scheme members only. Discount can be redeemed on purchase of an O2 Refresh contract with an eligible device directly from O2. Terms apply, see o2.co.uk/terms
O2 Wifi: Subject to availability. Fair use policy and terms apply, see o2wifi.co.uk
UK to EU: New and upgrading customers only. Calls and texts to standard landlines or mobiles in our Country Zones 1 and 2 only, from the UK, see https://o2.co.uk/business/solutions/mobile/travelling-abroad/call-and-data-costs-while-abroad. Excludes premium-rate and service numbers. Tariffs with unlimited allowances are subject to a usage cap of 2000 minutes and 2000 texts.