In 2019, the UK made a legally binding pledge: we've committed to reach net zero emissions by 2050.
So, how do we get there? Organisations like yours will play a crucial role. Read our guide for insights into creating a greener future, and to find out:
How a five-step process can create a net zero framework for your business
How we plan to achieve net zero carbon emissions by 2025 at O2
What we've learnt on our journey so far and the challenges we've faced
Download the whitepaper now to kick start your own net zero journey.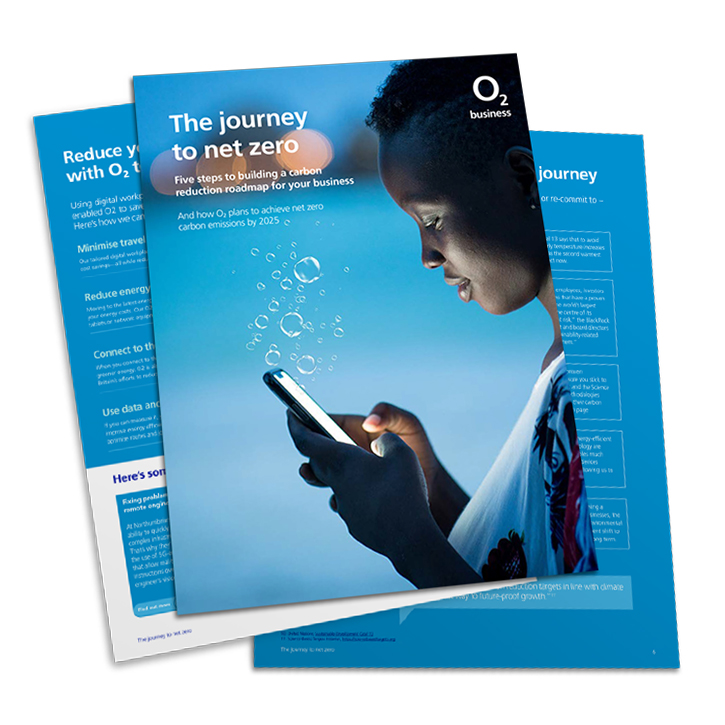 Access the whitepaper and start creating your own net zero roadmap. Enter your details below:
Privacy policy
After submitting this form, your details will be added to our business marketing database and you may be contacted by email or phone about O2 services. You can opt out of receiving communications at any time by visiting our
Preference Centre
. Our
Privacy Policy
.