A technical comparison of the competing technologies
Our world is becoming increasingly connected. Consumers and businesses alike are recognising the value of devices that can collect and communicate data. IoT can make our world smarter, delivering real benefits to businesses. A Low Power Wide Area Networks (LPWA or LPWAN) is a key enabler for connecting IoT devices and ensuring that they're scalable. There are two LPWA technologies that are crucial for IoT. But, with the use cases rapidly expanding, which networking technology should your organisation choose to roll out IoT at scale? In this paper we discuss the benefits and use cases for them both, helping you to make the right choices for your business.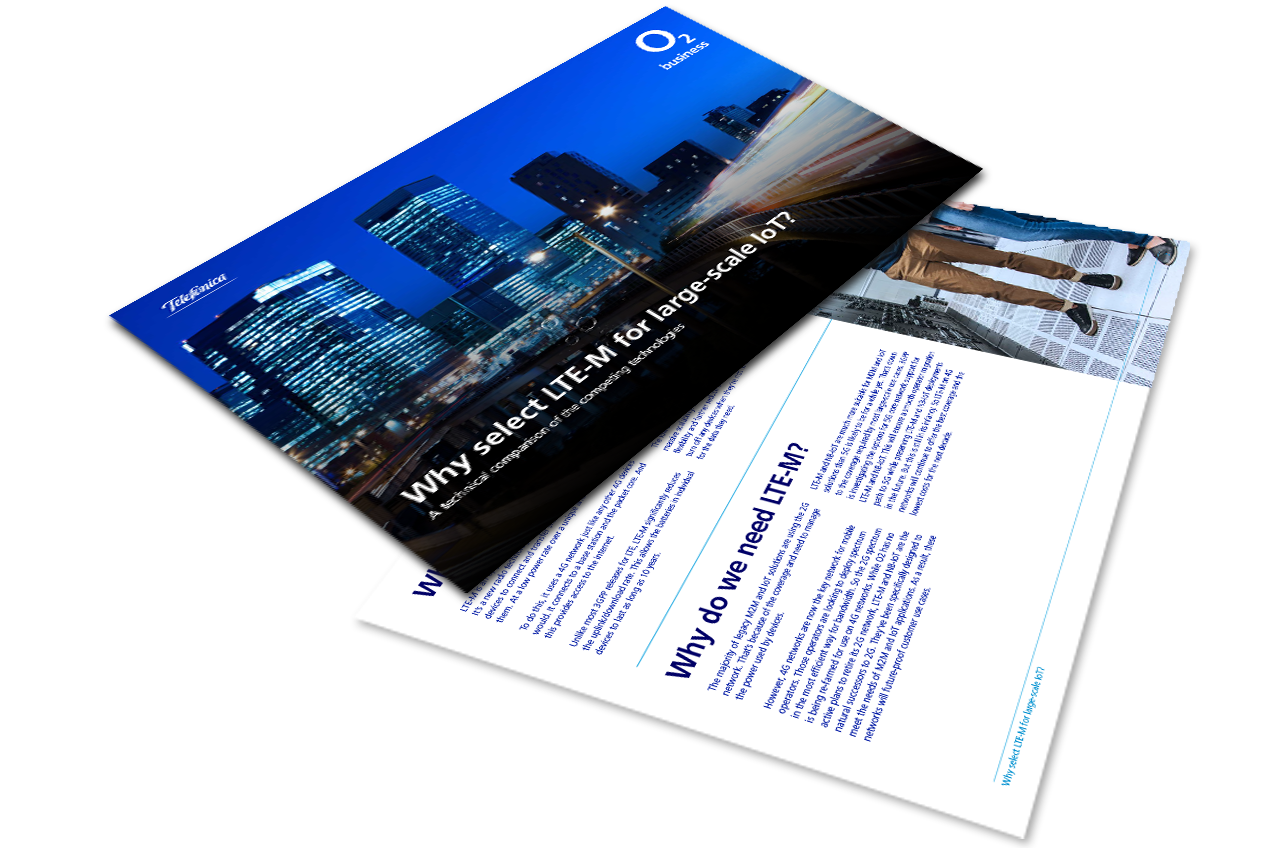 Enter your details to download the whitepaper
Privacy policy
After submitting this form, we'll contact you to discuss your requirements. Your details will also be added to our business marketing database and you may be contacted by email or phone about O2 services. You can opt-out of receiving communications at any time by visiting our
Preference Centre
. Our
Privacy Policy
.