Say the right things at the right time. Book an O2 Business Messaging innovation session and find out how.
Did you know that almost half of all UK customers prefer to be contacted via text instead of phone call? If you're not providing that service, that's a lot conversations starting off on the wrong foot.
Book an O2 Business Messaging innovation session to find out how to connect better with your customers. We'll cover how to:
Stay connected with customers using two-way messaging channels to create personalised,
1-to-1 conversations.
Increase engagement and cut costs using messaging services like SMS to speed up
communications, increase engagement and boost success rates.
Ease pressure on call centres via interactive messaging to respond to FAQs, reducing call
volumes.
We'll also explore how to communicate with customers across SMS, RCS, in-app messaging, email and other digital channels, so you can support customer engagement across more channels. And that's just for starters.
Places are limited, so book quickly. Or
find out more
about O2 Business Messaging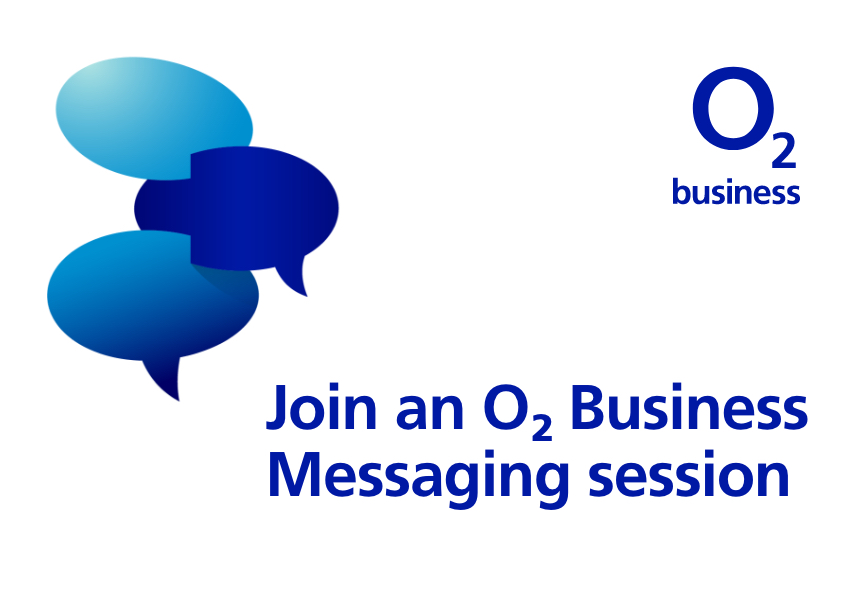 Book a place now, just fill in the form below.
Privacy policy
After submitting this form, your details will be added to our business marketing database and you may be contacted by email or phone about O2 services. You can opt out of receiving communications at any time by visiting our
Preference Centre
. Our
Privacy Policy
.