On Friday 12 June our two digital workplace experts, Jonathan Undrell and Narinder Dhiliwal discussed the key areas for establishing successful and secure flexible working. They looked at the impact of the rapid shift to remote working and discussed what the main business priorities should be for the near future as well as the long term considerations for an effective digital workplace.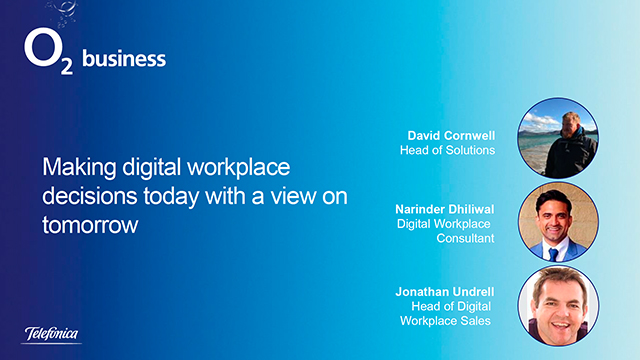 Fill in your details to download the session slides and view the webinar recording.
Privacy policy
After submitting this form, we'll contact you to discuss your requirements. Your details will also be added to our business marketing database and you may be contacted by email or phone about O2 services. You can opt-out of receiving communications at any time by visiting our
Preference Centre
. Our
Privacy Policy
.