The future of the office is uncertain, if transformation continues at the forecast levels, how might our use of office space change? How can we manage the transition to a radically different work model, whilst ensuring customer and employee engagement? On Tuesday 02 June we were joined by our collaboration specialists, Souma Unni, Chris Hall and Martin Gill to explore.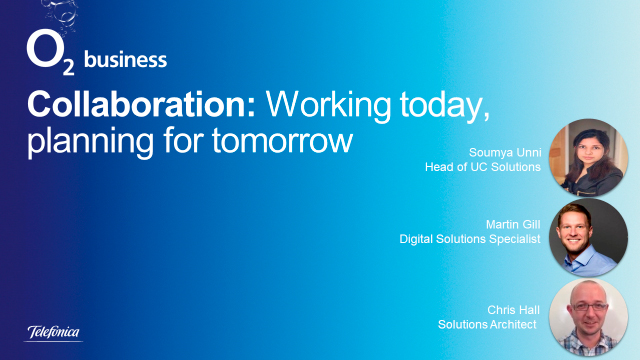 Fill in your details to download the session slides and view the webinar recording.
Privacy policy
After submitting this form, we'll contact you to discuss your requirements. Your details will also be added to our business marketing database and you may be contacted by email or phone about O2 services. You can opt-out of receiving communications at any time by visiting our
Preference Centre
. Our
Privacy Policy
.