Lots of things have changed in 2020. But for cyber criminals, it's business as usual.
Organisations are at as much risk of security breaches as they have ever been. But with a considered, human-centric approach combined with the right technology, you can stay flexible, safe and strong for the long term.
Read our eBook on why and how to shore up your digital defences in a remote working world.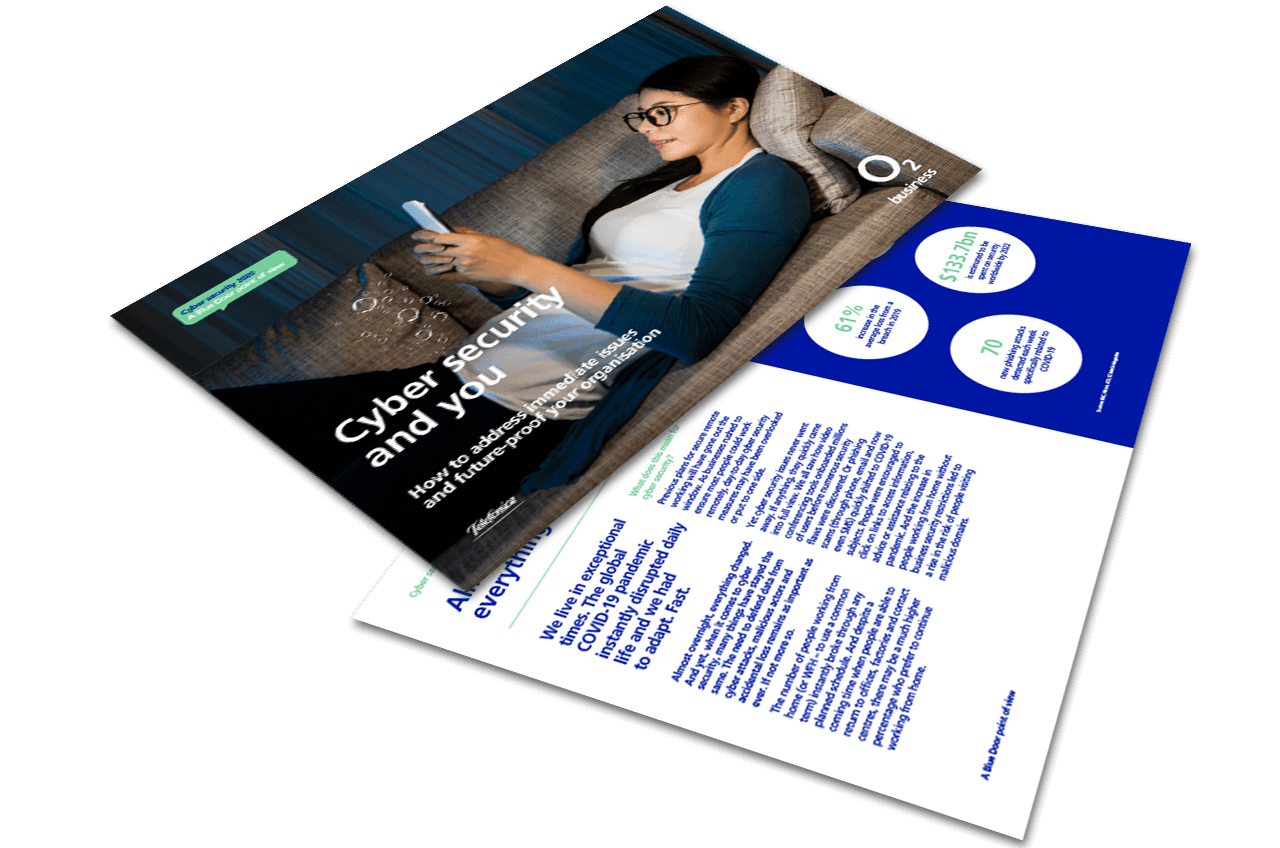 Fill in your details to download our eBook.
Privacy policy
After submitting this form, we'll contact you to discuss your requirements. Your details will also be added to our business marketing database and you may be contacted by email or phone about O2 services. You can opt-out of receiving communications at any time by visiting our
Preference Centre
. Our
Privacy Policy
.